It is not to be supposed, as some might venture to do, that in this world of technology and advancement, that the "Internet" is a natural right. There is no statement in the Holy Bible, nor in the Bill of Rights (shocking, I know!), bestowing upon all mankind access to this wellspring of information. A well from which most people dip, while giving no more thought of its source than they give the air they breath. Be not so fooled, gentle readers, the grip of ignorance and isolation is tighter and more malefic than we realize, and one misstep can send the unwary into a morass of bandwidth deprivation.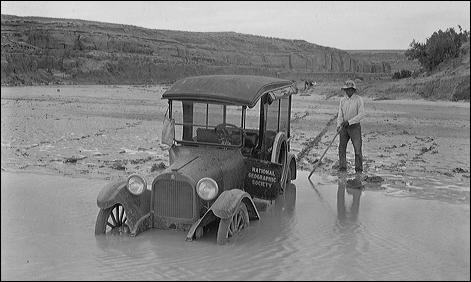 All that to say that upon moving into our home, we have been without the internet. Until recently. Over three months have been spent in finding a house, getting a house, settling into a house, and joining our fellow man on the World Wide Web came to be a lesser priority than transforming an empty shell into the abode we like to call "home".
When all had settled, and that task was high enough on the list, yours truly signed up with American Telephone & Telegraph, more commonly known as AT&T. Great was our joy when the box arrived containing our modem, with the relatively simple instructions to plug it into the phone jack.
The problem with relatively simple instructions is that they are rarely relatively simple. Especially when one cannot find a phone jack anywhere in the house. Cell phones have rendered a home phone rather obsolete, and so we had never bothered locating this particular outlet. Every piece of furniture was moved, every inch of wall was examined, and nary a plug was found. What was found, eventually, was a small piece of brown wire sticking out of the floor in the corner of the dining room. Next course of action? See below......
Armed with a trusty flashlight, the wire from the dining room was traced all the way across the house to a hole in the wall, which lead to a small box outside the house with the words "Bell Company" on the side. The wires in this particular box look like they had been made by Alexander Graham Bell himself, being insulated with fabric, rather than plastic, and did not look ready to enter the digital age.
Next step, call AT&T! During which, I managed to get a bloody nose. My dear wife thought this dreadfully amusing.
The result of the phone call was a delay of two additional days, a visit from our friendly regional telephone repairman, who went by the name "Don". We are still not sure if that was his real name, but that is what he seemed to want to be called, and so we obliged. His report was that the wires were in wonderful shape, and that the plug merely needed to be put on the end of our protruding wire. According to him, the old wires are actually better than the new ones, and carry the weight of the "Information Age" just as well as they carried for the rotary telephones that were in use in 1940, when our house was constructed.
Therefore, let it be known that we are now online, and have very little excuse not to post on our blog regularly. We still may find those little excuses, and exploit them with all possible vigor, however.
One possible excuse that you will hear is that my dear wife is "With Child", (I do not want to hear anyone asking who's child she is with!). These are exciting times for us. At this point the child is the size of a peach according to the Internet, at least, a peach that is 2.9 inches in diameter, which seems like a rather small peach. Even smaller than this one.....
That is the snapshot of our life at the moment. There will be more to come, so stay tuned. Here is a sneak peak into what we shall be doing this weekend. It involves guns, flags, nations torn asunder, and something made by my wife.
Later,
BFH